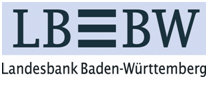 LCH.Clearnet's SwapClear clears OTC interest rate swaps for LBBW
London, 12 December 2011
LCH.Clearnet Ltd's (LCH.Clearnet) market leading over-the-counter (OTC) interest rate swap (IRS) clearing service, SwapClear, has commenced clearing IRS trades for Landesbank Baden-Württemberg (LBBW). This brings the total number of SwapClear clearing members to 60.
Landesbank Baden-Württemberg (LBBW) was formed on 1 January 1999 through the merger of three different banks. With total assets of around EUR 355 billion (as of 30 June 2011) and some 12,500 employees in the Group, it is one of Germany's largest banks. Its main offices are in Stuttgart, Karlsruhe, Mannheim and Mainz.
Ralf Winkelmann, COO Financial Markets and Head of Division Financial Markets Sales & Corporate Finance commented: "SwapClear provides us with a clear path to delivering a safer, stable and transparent service. As a result, we now have lower counterparty risk and are better able to allocate risk capital. IRS trades are an important part of our business, and SwapClear enables us to manage risk effectively while meeting growing regulatory commitments. We are looking forward to providing a client clearing service for IRS in 2012."
Michael Davie, CEO of SwapClear, LCH.Clearnet said: "We congratulate LBBW on introducing clearing to their IRS business and are delighted that they have chosen SwapClear. LBBW will immediately enjoy the credit and operational risk benefits associated with clearing, and we look forward to supporting them as they prepare to meet requirements ahead of the regulatory reforms."
SwapClear is LCH.Clearnet's global clearing service for OTC interest rate swaps (IRS), which has been live and active since 1999. The 1 million trades in SwapClear have an aggregate notional principal amount of more than $290 trillion, with a further $85 trillion of cleared transactions removed through multilateral trade compression.
-Ends-
To view the press release as a PDF click here.
Media Contacts:
| | |
| --- | --- |
| LBBW | LCH.Clearnet |
| Alexander Braun | Rachael Harper |
| Tel: +49 (0)711 127-76400 | Tel: +44 (0) 20 7426 7175 |
| [email protected] | |
About LCH.Clearnet
LCH.Clearnet is the leading independent clearing house group, serving major international exchanges and platforms, as well as a range of OTC markets. It clears a broad range of asset classes including: securities, exchange traded derivatives, energy, freight, interbank interest rate swaps and euro and sterling denominated bonds and repos; and works closely with market participants and exchanges to identify and develop clearing services for new asset classes.
A clearing house sits in the middle of a trade, assuming the counterparty risk involved when two parties (or members) trade. When the trade is registered with a clearing house, it becomes the legal counterparty to the trade, ensuring the financial performance; if one of the parties fails, the clearing house steps in. By assuming the counterparty risk, the clearing house underpins many important financial markets, facilitating trading and increasing confidence within the market.
Initial and variation margin (or collateral) is collected from clearing members; should they fail, this margin is used to fulfill their obligations. The amount of margin is decided by the clearing house's highly experienced risk management teams, who assess a member's positions and market risk on a daily basis. Both the soundness of the risk management approach and the resilience of its systems have been proven in recent times.
LCH.Clearnet is regulated or overseen by the national securities regulator and/or central bank in each jurisdiction from which it operates.
About LBBW
Landesbank Baden-Württemberg (LBBW) is a universal bank and an international commercial bank. Together with its regional retail banks; Baden-Württembergische Bank (BW-Bank), Rheinland-Pfalz Bank and Sachsen Bank, it offers the whole range of products and services typical of a modern large bank.
LBBW is the central bank of the savings banks in Baden-Württemberg, Rhineland Palatinate and Saxony. BW-Bank functions as a savings bank for LBBW in the territory of the state capital, Stuttgart.